2016 FISHING OUTLOOK
This page is dedicated to the kids , our next generation of Conservationists !
Conditions are looking good for the 2016 fishing season.
There's good snow pack in the mountains and
once the runoff is over we should have good water
levels for most of the season.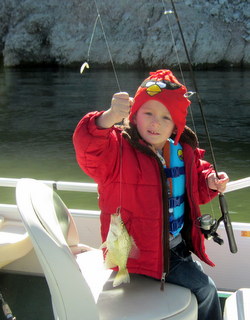 Crappie fishing should be very good with better average size
fish than we have seen for several years. Some nice 10-12 "
fish have already shown up in early catches this year.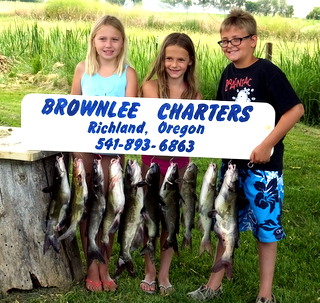 Catfishing is consistently good on Brownlee and
this season should be great.
Channel cats from 3-6 lbs.make up most of
the catch but there's plenty
of 7-12 lb. fish we catch through the season.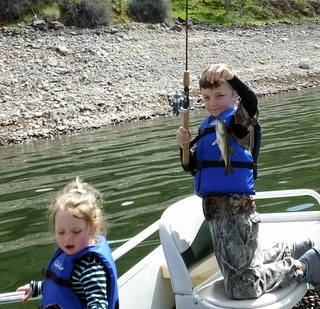 2015 was a strange year for bass.
I have never seen so many trophy size bass caught and tons
of fish under 12". What was missing was the 12-16" fish.
It will be interesting to see what this year brings.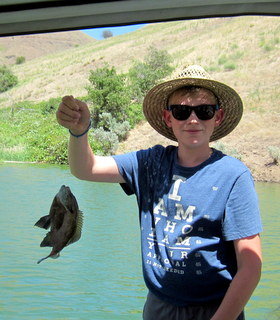 Bluegill in 2015 were a better average size than I've
seen for quite a few years. We had some really big
catches of thick hand sized keepers in late summer.
I think we'll catch a few real trophy bluegill this
year. Yellow perch have been improving both in size
and numbers for the last 3 seasons. I'm hoping this
is the year they really show up strong.