2013 FISHING OUTLOOK
I don't know where the years went but this will be our 12th season of chartering on Brownlee Reservoir. A big Thank You to all of our clients who have fished with us through the years. We are looking forward to a good season in 2013. Predicting the fishing has become difficult in recent years.
We should see some very big crappie but I don't expect to see the big catches of a few years ago. Last year there were periods of fantastic fishing but overall crappie were hard to find.
The Sydow family always put a good catch of crappie together on jigs they design.
Fishing Brownlee is still a great way to take a good catch of panfish. The yellow perch that had been scarce the last few years made a good showing in 2012. They are great eating and really add to a days catch. Another highlight of last season was the summer bluegill fishing. They require careful filleting but their firm texture and flavor makes them worth the effort. They should run a little bigger this season.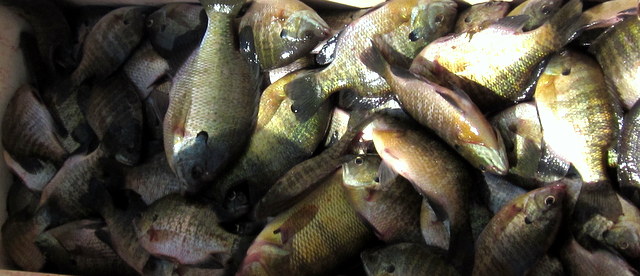 Catfish were also affected by the fluctuating water. While it was hard to find a long stretch of consistent action we did have some flurries of wide open fishing.
Mac and Jeri McRae had a great season. They came over 3 times last year and averaged 51 cats per trip. That's a pile of fillets !
Smallmouth Bass are currently doing very well in Brownlee. Last season plenty of fish of all age-classes were caught. A hard fighting bass always adds to the fun of a day's fishing on Brownlee.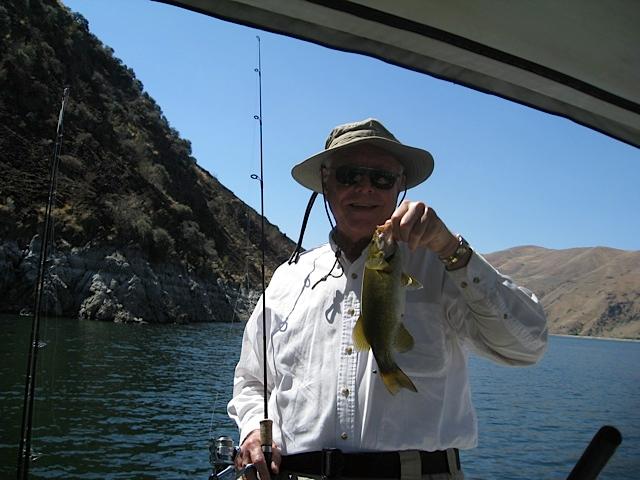 Bob Paugh always has a great time catching & releasing smallmouth bass.